How to downgrade iOS 12 on iOS 11 without loss data?
Have you upgraded your iOS 12 beta but are experiencing a lot of bugs in the process and want to go back to the previous update? SurveyWikis.com will guide you on how to downgrade iOS 12 to iOS 11 without losing data.
Currently, users can only downgrade to iOS version 11.4, the previous version was locked by Apple. This downgrade will keep your entire application, but your message and call history will be lost.
Back up data before downgrading iOS 12 to iOS 11
This is a very important step to ensure the user's personal data such as: Messages, email, contacts … safe during the downgrade. Although this guide does not lose user data, it must be avoided in the process.
To back up data you can use one of two ways:
Method 1: On your phone go to Settings – iCloud – Backup – Backup now.
Method 2: If you use a computer, you can start  iTunes and connect the iPhone to PC with lightning cable -> Backup now.
How can downgrade iOS 12 on iOS 11 without loss data?
Step 1: Download the iOS 11 (iOS 11.4 or iOS 11.3.1) ROM here!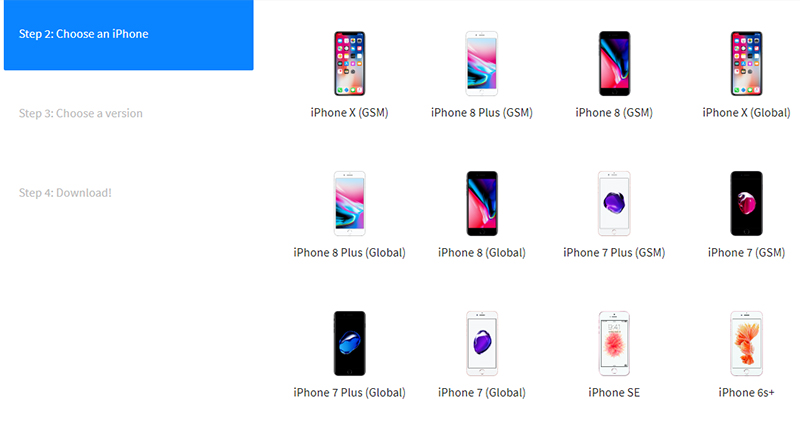 Step 2: Select the iOS version to downgrade to download.
Step 3: Start iTunes (on PC) – Connect your phone to your computer – Select the phone icon.
Step 4: Now you have two ways to downgrade to two different goals:
Goal 1: Keep application and application data intact, but message and call data will be lost. Hold down the Shift key on the keyboard with the left mouse button click on Check for updates – Select the downloaded iOS ROM in Step 1 – Open – Follow the software's instructions to restore to the previous version.
Goal 2: All applications will be deleted so they need to be reinstalled, but they will still retain application data, messages and calls through the backup steps as instructed above. Same as above, just hold down the Shift on keyboard combination with left mouse click on Restore iPhone – Select the iOS ROM downloaded in Step 1 – Open – 

Follow the instructions of the software to restore to the previous version.
Step 5: The iTunes program will require access to the directory containing the downloaded iOS 11 firmware file. Then click Open File to confirm.
Step 6: Now click on Update confirmation before the iTunes system downgrade iOS 11.2 to iOS 11.4 for iPhone, iPad is connected. The machine lock password may be required.
Step 7: Immediately, iTunes will proceed to load the data and downgrade iOS 12 for iPhone, iPad. This will cause the device to restart once.