Top 10 iOS apps are high rating during the 10-year history of the App Store
Top 10 iOS apps are high rating during the 10-year history of the App Store – Surprisingly, applications with the highest downloads are not included in this list.
Apple's App Store currently has more than 2 million apps in a variety of genres for iPhone and iPad users to experience. But because of this large number of users will find it difficult to decide which application to use,
For the same task there may be dozens, even hundreds of different selections.
That's why Apple released the rating system on a 5-star scale. The higher the score, the more likely it is to appear in a user's search results. In addition, they can also track specific scores as well as other user comments before deciding whether or not to download the app.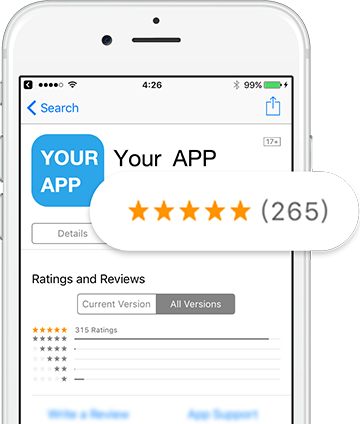 App review system on the App Store will help users get the most objective view before deciding to download and use an application.
On the occasion of the 10th anniversary of the launch of the App Store, Sensor Tower analyzed the Top 10 iOS apps rated the most during the past decade. These applications are rated 4 – 5 stars, and it is amazing that the most downloaded applications (you can follow here) are not included in the Top 10 below.
10. WATTPAD – 4.6 Stars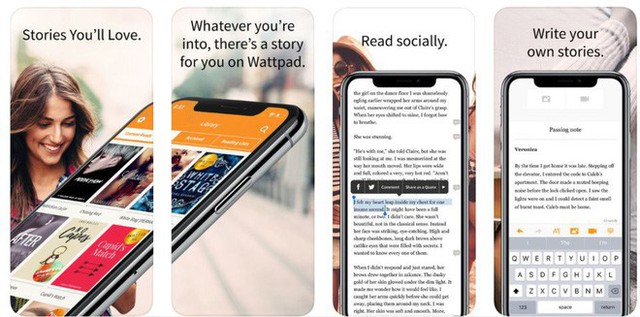 Wattpad is a social network for people who love to write, write stories or just want to find new books. Before the smartphone era began, Wattpad was a lot of people's favorite, so it's no wonder that the iOS version of this app scored an average rating of 4.6 stars.
At the moment, you can download the free iPhone / iPad Wattpad, along with a variety of in-app purchase options depending on your needs.
9. GasBuddy – 4.7 Stars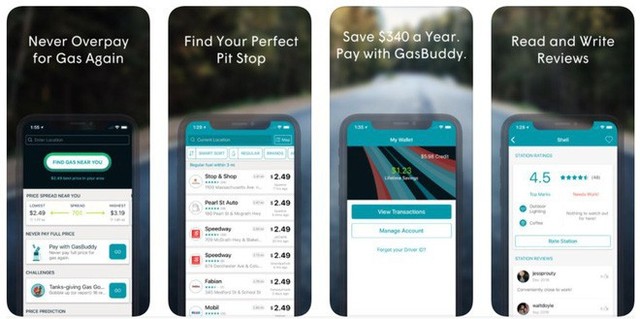 For ordinary users Gasbuddy is a strange name. This is an app that helps users compare gas prices accurately with real-time updates. Gasbuddy is currently rated 4.7 stars and is also a free app.
8. MYFITNESSPAL – 4.7 Stars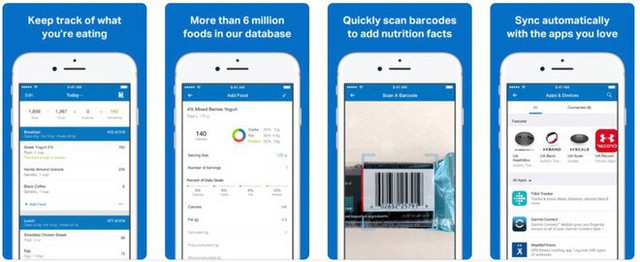 MyFitness Pal is an application that helps users monitor their diet and physical training in the most effective and effective way. This app has a 4.7 star rating, free of charge and comes with a variety of in-app purchase options.
7. Spotify – 4.8 Stars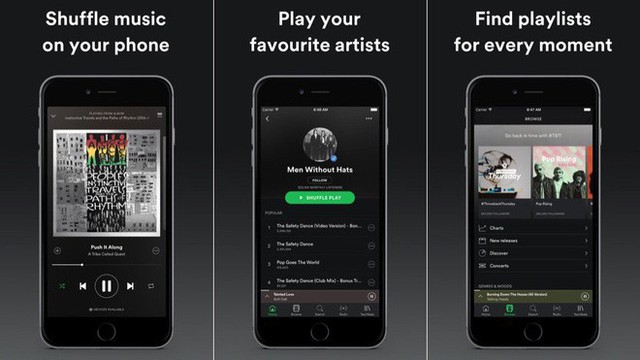 Surprise? Apple Music 's rival Apple has topped Apple' s top 10 apps. This online music streaming service has received a lot of attention from users thanks to the huge music store constantly updated with very smart suggestions. After being officially launched in Vietnam at the end of last year, Spotify became more popular and won the hearts of many users as well as averaging 4.8 stars on the App Store.
Currently, you can experience Spotify completely free with upgrade option to premium account at a cost of about $3/month.
6. Waze – 4.8 Stars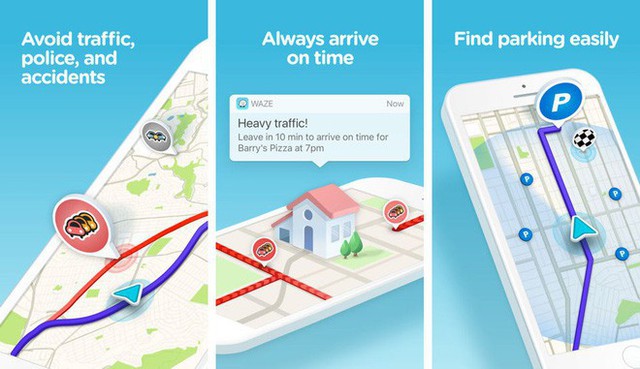 You may not know, apart from Google Maps, Google still has another "brother" app called Waze. This application will focus on the ability to detect traffic jams to provide the most logical and intelligent route for users. Currently, Waze is rated 4.8 stars and can be downloaded for free.
5. Groupon – 4.8 Stars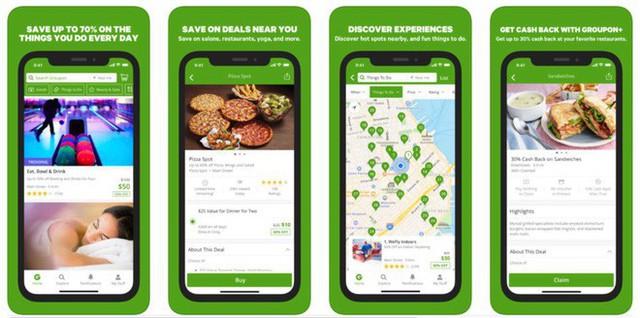 Understanding Groupon is an extremely popular "deal hunting" application in the US with the ability to find and provide information about the best products and services available to users. This continues to be a free app with overwhelming 4.8-star rating.
4. FANDANGO – 4.8 Stars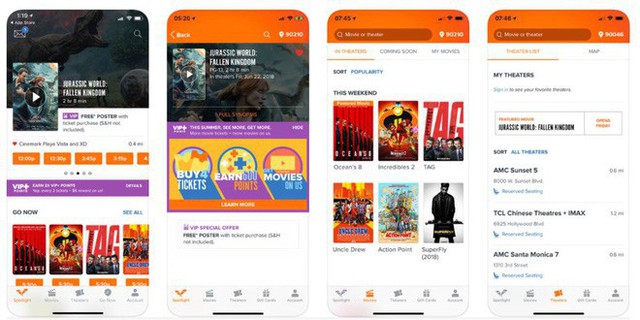 Fandango is an application that provides information about screenings at movie theaters and allows users to book tickets online with ease. This app is also rated 4.8 stars and is free.
3. Domino's Pizza – 4.8 Stars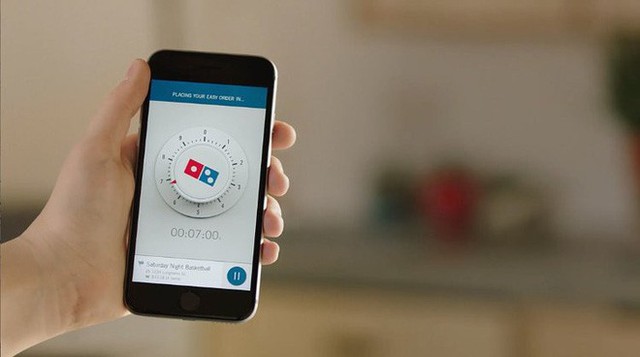 Domino is a pizza and fast food franchise that has become so popular worldwide, and its ordering application is also very popular with users who receive 4.8 star ratings.
2. Relax Melodies: Sleep Sounds – 4.8 Stars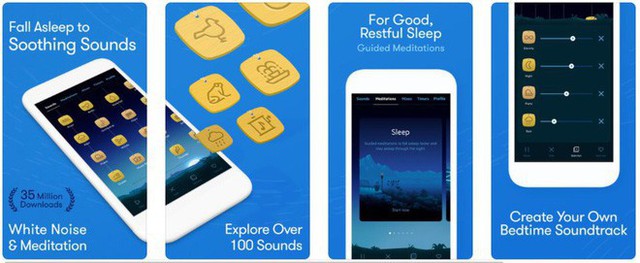 An ultra-ideal application for those who are often difficult to sleep, insomnia. Relax Melodies will provide a variety of sound effects, different melodies so that users can create a song for their own lull.
1. BIBLE – 4.9 Stars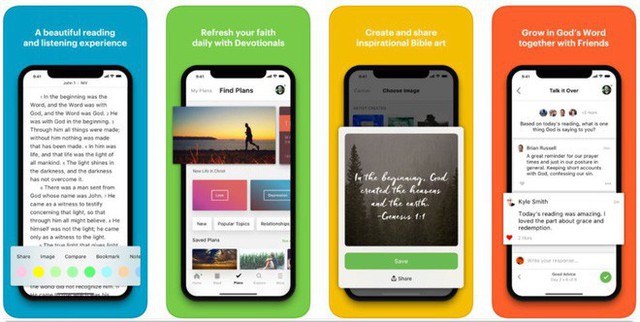 Bible is a free application that provides meaningful Bible stories in over 40 different languages. This app scores almost absolute on the App Store, 4.9 stars.
However, in terms of the number of positive reviews, the order in the Top 10 is slightly changed as follows: